Architecture Exhibitions International
+++ Please consult the website of the respective venue for current opening hours in response to local Covid-19 regulations +++
April 1987
Reclaiming urban qualities in the cultural quarter
Hours:
Tue–Fri 10 am–1 pm + 3–6 pm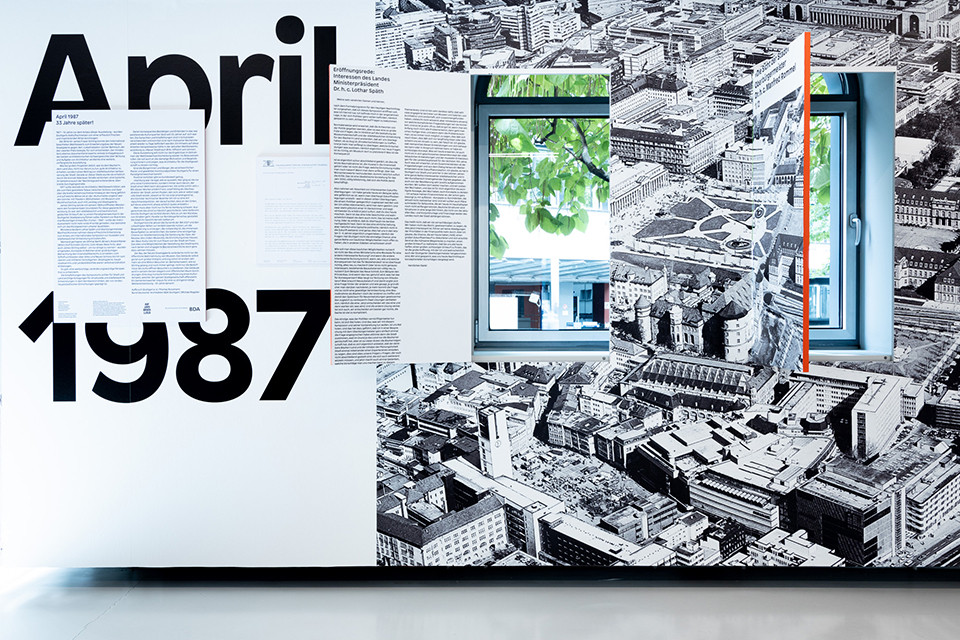 April 1987, Foto: @BDA Wechselraum
In April 1987 an international symposium with well-known participants took place in Stuttgart.
The symposium dealt with the museum and urban development in the core area of the state capital.
We are showing the documentation of the results of that time, together with Aufbruch Stuttgart e.V.