Architecture Exhibitions International
Hours:
Tue–Fri 11 am–5 pm, Sat–Sun 10 am–5 pm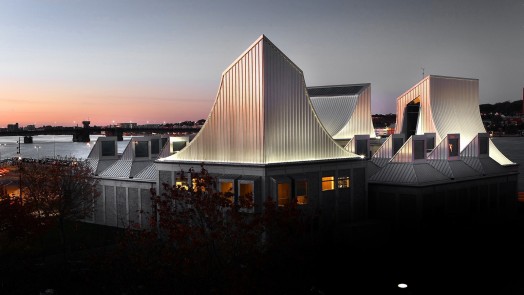 The impressive Utzon Center on the waterfront in Aalborg is a vibrant cultural center. The center was named after and designed by the famous Danish architect Jørn Utzon, who was born and raised in Aalborg. Utzon is also the architect behind the Sydney Opera House. The center hosts different exhibits throughout the year and presents sketches and designs by Jørn Utzon. However, the center is much more than simply exhibits. It is a display of art, architecture and design, completely in the spirit of Jørn Utzon. The exhibit consists of Jørn Utzon's own architecture and design works, as well as examples of the national and international cultural legacy that he is part of. The many experimenting activities at the Utzon Center will also contribute to its role as an exciting cultural powerhouse.