Architecture Exhibitions International
Hours:
Tue–Wed 10 am–9 pm, Thu–Sun 10 am–7 pm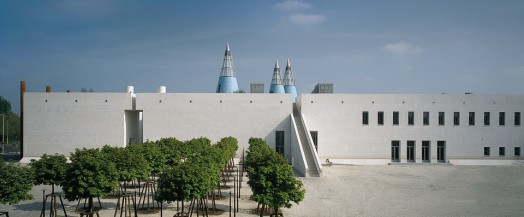 Nordfassade/Museumsplatz, Foto: Peter Oszvald, © Kunst- und Ausstellungshalle der Bundesrepublik Deutschland GmbH
The Bundeskunsthalle is a unique venue. Since its inauguration in 1992 it has set new standards with a richly varied programme of exhibitions devoted not only to art and cultural history of all eras right up to the present day, but also to science, technology and the environment. The ground-breaking cultural history exhibitions in particular appear in retrospect to have anticipated the rising trend towards globalisation. Cultures from all over the world – some well-known, other much less so – are presented in Bonn.
By working closely with many of the leading museums and galleries of the world, the Bundeskunsthalle has established an international network of links with fellow cultural institutions and gained access to wider audiences.
«A Forum for Art and Communication, international and cosmopolitan»
The exhibitions and events hosted by the Bundeskunsthalle are integral to the institution's remit to act both nationally and internationally as a showcase for the open and inclusive concept of culture that has become one of the pillars of the identity of the Federal Republic of Germany. Since its opening the Bundeskunsthalle has presented some 220 exhibitions and hosted countless events such as concerts, readings, film screenings, conventions etc that have attracted a total of eighteen million visitors, many of whom made the journey from nearby Belgium, the Netherlands, Luxemburg and northern France. Thus the Bundeskunsthalle has truly become the 'cultural institution with a European dimension' evoked in the inaugural speeches.