Architecture Exhibitions International
National Building Museum Washington D.C.
Hours:
Mon–Sat 10 am–5 pm, Sun 11 am–5 pm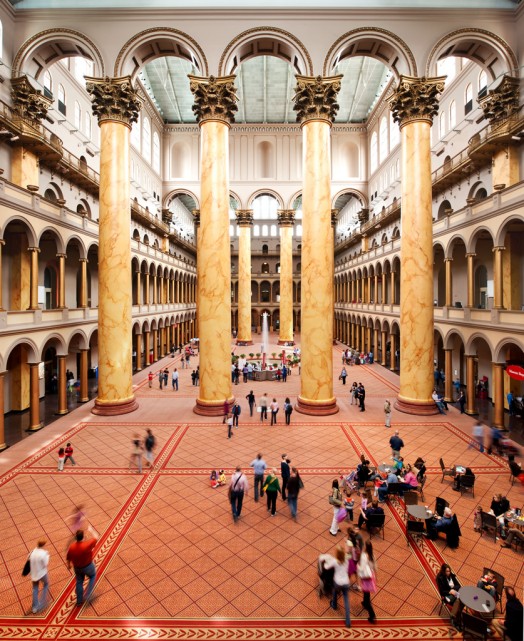 The National Building Museum is America's leading cultural institution devoted to the history and impact of the built environment. We do this by telling the stories of architecture, engineering, and design. As one of the most family-friendly, awe-inspiring spots in Washington, D.C., we welcome visitors from around the world to our exhibitions, public programs, and festivals. Located just four blocks from the National Mall, the Museum occupies a magnificent building with a soaring Great Hall, colossal 75-foot-tall Corinthian columns, and a 1,200-foot terra cotta frieze.