Architecture Exhibitions International
+++ Please consult the website of the respective venue for current opening hours in response to local Covid-19 regulations +++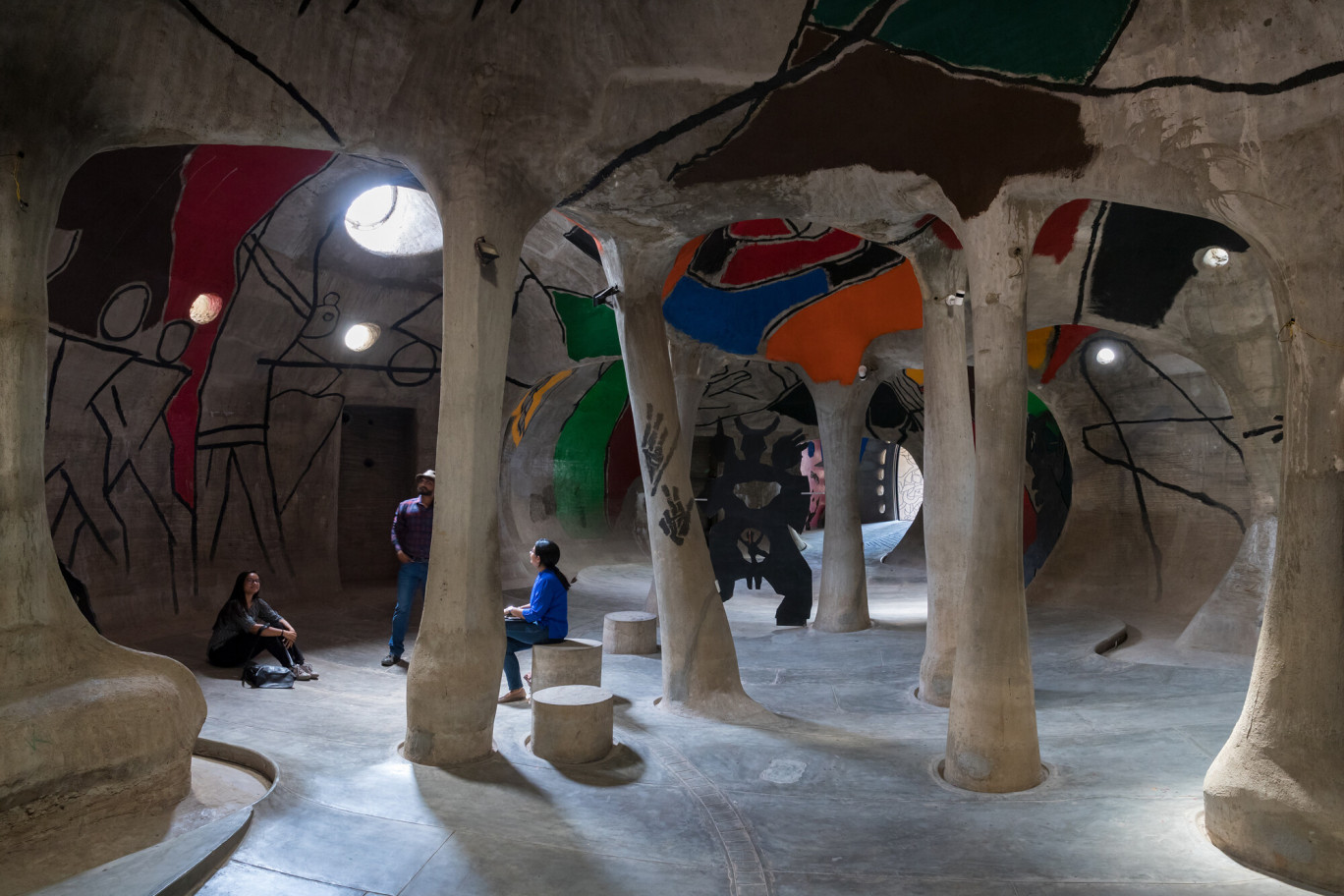 Balkrishna Doshi in collaboration with M.F. Husain, Amdavad Ni Gufa art gallery, Ahmedabad, 1994. © Iwan Baan 2018.
Balkrishna Doshi: Architecture for the People, on view at Wrightwood 659 from September 9 through December 12, 2020, is the first exhibition in the U.S. of the work of visionary Indian architect and 2018 Pritzker Architecture Prize recipient Balkrishna Doshi. Having worked with both Le Corbusier and Louis Kahn in the 1950s, Doshi adapted the principles and forms of modernism that he had absorbed from them to his work with local cultures, materials, and environments, from low-cost housing and academic institutions to urban planning projects. In so doing, he both redefined modern Indian architecture and shaped new generations of architects.
Organized by Vitra Design Museum and the Wüstenrot Foundation, in cooperation with the Vastushilpa Foundation, Architecture for the People celebrates Doshi's lifelong commitment to architecture as a civic practice, revealing both the beauty and equity in his designs. Focusing on some 20 of the architect's most significant projects dating from 1958 to 2014, the exhibition brings together full-scale models that vividly convey the physical experience of Doshi's buildings, along with a wealth of material from the architect's archive and studio, including drawings and models, artworks, sketches, video, photography, and more.