Architecture Exhibitions International
+++ Please consult the website of the respective venue for current opening hours in response to local Covid-19 regulations +++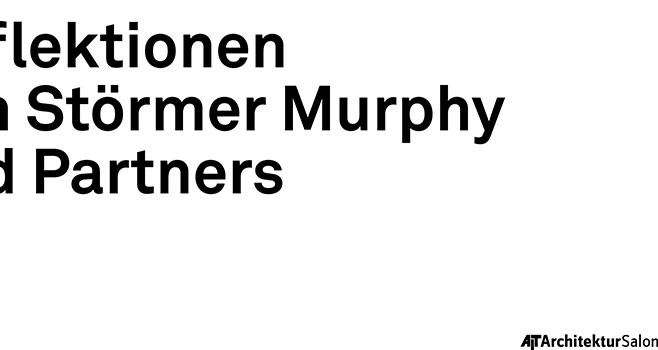 Störmer Murphy and Partners © AIT
Die Ausstellung Reflektionen im AIT-ArchitekturSalon München präsentiert die wichtigsten Projekte, Bauten und Objekte des Hamburger Architekturbüros Störmer Murphy and Partners.
Der Titel der Ausstellung bezieht sich auf die Neugier und Leidenschaft der Architekten, für jeden Ort und jede Aufgabe eine individuelle Lösung zu finden und diese in den übergeordneten Kontext der Stadt, Kultur, Gesellschaft und Geschichte zu stellen.
Störmer Murphy and Partners
Gute Architektur ist unsere Leidenschaft. Mit dem Ziel, Bauten von höchster Qualität und Beständigkeit zu schaffen, planen und realisieren wir seit über 25 Jahren eine große Bandbreite von Projekten – Hotels, Büro-, Wohn- und Verwaltungsgebäude, von der Sanierung denkmalgeschützter Bauten zur Neuplanung, vom Innenausbau zum Städtebau, von der Studie zur Generalplaner-Tätigkeit. Immer im Mittelpunkt steht die Suche nach intelligenten, nachhaltigen Ideen und Strategien und unser Anspruch an technische Innovation, bestes Material und hohe handwerkliche Qualität.Ursprünglich gegründet wurde unser Büro 1990 als Jan Störmer Architekten, es folgte eine Dekade lang die Partnerschaft mit Will Alsop als Alsop & Störmer Architects. Seither haben wir mehr als 50 anspruchsvolle Kultur-, Verwaltungs- und Hotelgebäude realisiert, haben zahlreiche nationale und internationale Wettbewerbe gewonnen und wurden mit einer Reihe von Architekturpreisen ausgezeichnet. Seit 2009 sind wir Störmer Murphy and Partners – Holger Jaedicke, Martin Murphy, Jan Störmer und seit 2018 Kasimir Altzweig.