Architecture Exhibitions International
Hours:
Mon 10 am–17, Wed–Fri 10 am–5 pm, Sat–Sun 10 am–6 pm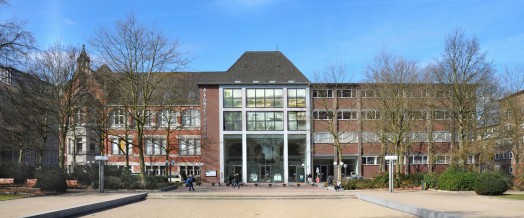 Außenansicht Altonaer Museum © Foto: Ulrike Pfeiffer, 2011
The Altonaer Museum, one of the largest regional museums in Germany, focuses on the art and cultural history of Northern Germany and presents the cultural and historical development of the Elbe region around Altona, Schleswig-Holstein and the coastal areas next to the North Sea and Baltic.
The permanent exhibition displays the most important regional exhibits in sections covering paintings and graphics, arts and crafts, cultural history, fishing and shipping. By putting on a very varied programme of special exhibitions with film and lecture events on topics from the 19th and 20th centuries, the museum aims to present the different aspects of the collections, not only from an art and cultural history point of view but also from a media history perspective. Since an interactive children's section was opened in the year 2006, the Altonaer Museum has also become a much loved destination for family excursions.