Architecture Exhibitions International
+++ Please consult the website of the respective venue for current opening hours in response to local Covid-19 regulations +++
Das Bauhaus in Kalkutta
Eine Begegnung kosmopolitischer Avantgarde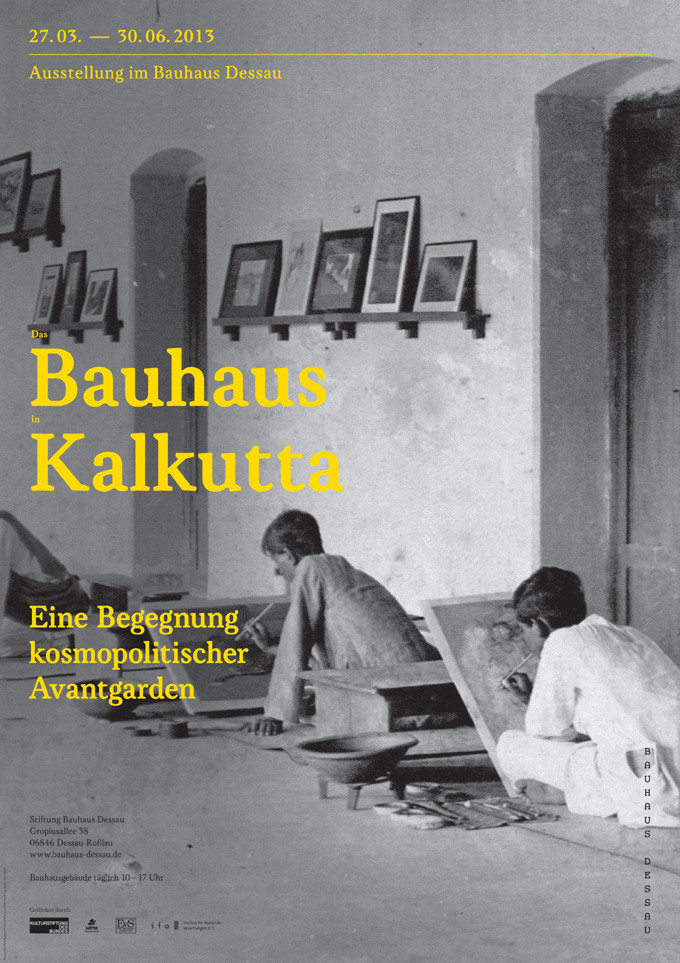 Das Ausstellungsprojekt nimmt die 1922 in den Räumen der "Society of Oriental Art" in Kalkutta präsentierte Schau internationaler Avantgarde, bei der zahlreiche Bauhauskünstler vertreten waren, zum Anlass, die Beziehungen und Kontexte des transnationalen Zusammenwirkens moderner Künstler zu Beginn des 20.Jahrhunderts darzustellen. Diese Ausstellung stellt ein besonderes und bisher wenig beachtetes Laboratorium der transkulturellen Avantgarde dar. Hier treffen europäische Künstler in der Suche nach geistigen Alternativen angesichts der Krise der industriellen Rationalität nach dem Ersten Weltkrieg und indische Künstler in ihrem Streben nach Emanzipation vom urban geprägten kolonialen Wertesystem des British Empire aufeinander. Was sie eint, sie bedienen sich gemeinsamer künstlerischer Sprachen des Kubismus, Primitivismus und der Abstraktion. Von Kalkutta aus, am Beispiel dieser besonderen Ausstellung internationaler Avantgarde kann insofern auch ein anderer Blick auf Europas klassische Moderne eröffnet werden. 
Neben ausgewählten Werken der 1922 in Kalkutta gezeigten Arbeiten der Bauhauskünstler wie Paul Klee, Wassily Kandinsky und Gerhard Marcks sind Werke der "Bengali school of art" von Gaganendranath Tagore, Nandalal Bose und Sunayani Devi zu sehen. Die Ausstellung einer Auswahl der 1922 gezeigten Originale wird an Hand von historischen Dokumenten, Briefen, Fotografien und Filmen auch das transnationale Netzwerk von Institutionen, Zeitschriften, Städten und Akteuren vorstellen, der die Schau ihre Entstehung verdankte. Ein umfangreiches Begleitprogramm sowie ein Lesebuch begleiten die Ausstellung.    
Kuratorisches Team: Regina Bittner, Kathrin Rhomberg mit Partha Mitter, Boris Friedewald und Sria Chatterjee
Ausstellungskoordination: Katja Szymczak
Ausstellungsarchitektur: Nicole Six & Paul Petritsch
Konzeptionelle Beratung: Ranjit Hoskote
Wissenschaftliche Beratung: Sanjukta Sunderason, Tapati Guha Thakurtha, Kris Manjapra, Raman Shiva Kumar
 
Zur Ausstellung erscheint eine Publikation bei Hatje Cantz mit Beiträgen von Kobena Mercer, Tapati Guha-Thakurtha, Partha Mitter, Kris Manjapra, Boris Friedewald, Regina Bittner, Sanjukta Sunderason und Sria Chatterjee.