Dec 15, 2021–Jun 19, 2022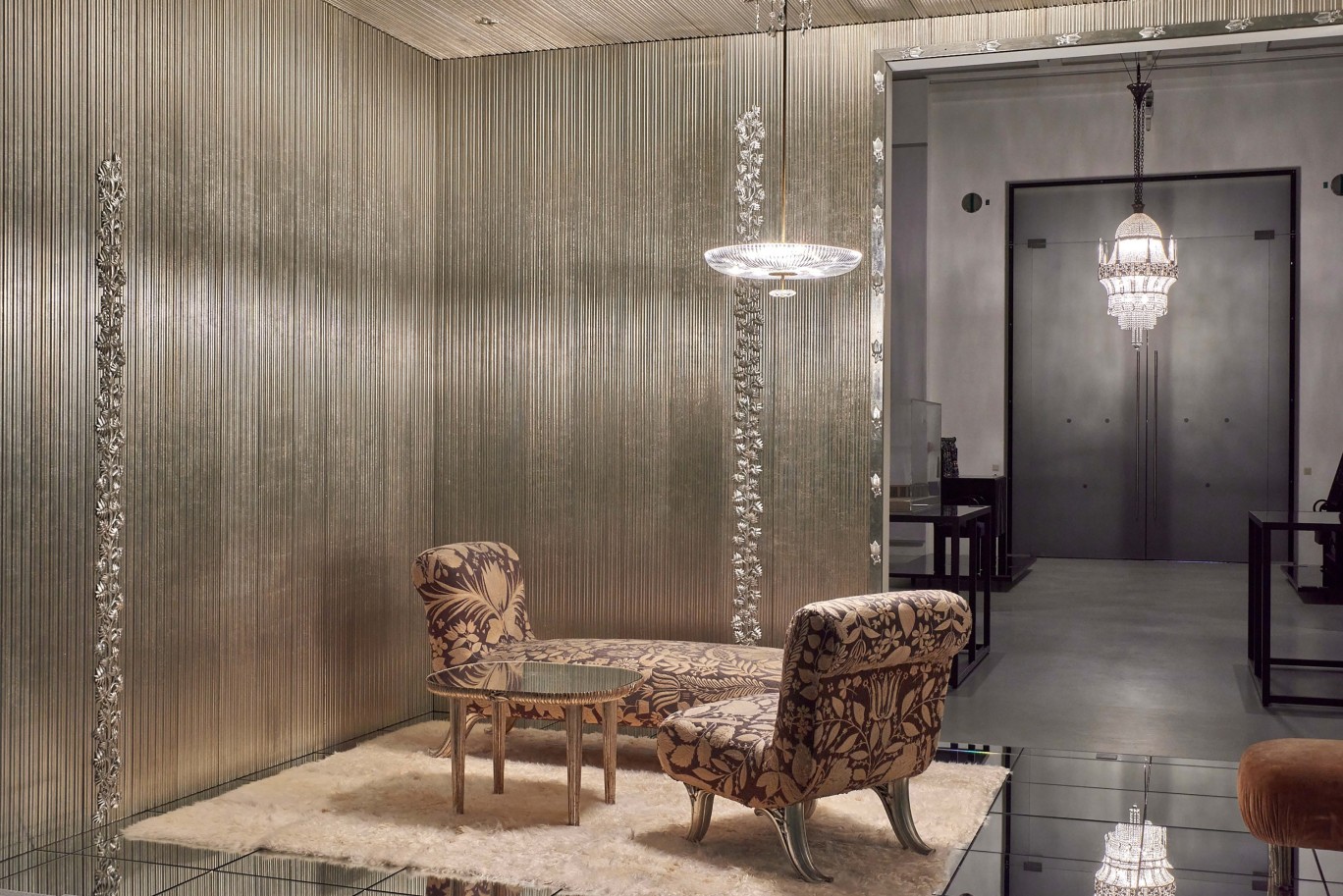 Exhibition View, 2021, Reconstruction of the Boudoir d'une grande vedette [Boudoir for a Big Star], Paris World's Fair, 1937, Execution: Manfred Trummer, Johannes Ranacher, Glaserei Scharl, Johannes Falkeis, Marina Paric, Irina Huller, carpenter's workshop of the MAK, Vienna, 2014, ©MAK/Georg Mayer, Quelle: MAK
With the to date most comprehensive retrospective of his entire oeuvre, the MAK is honoring the impressive work of architect, designer, teacher, and exhibition organizer Josef Hoffmann (1870–1956), one of the central figures of Viennese Modernism and the international Lebensreform (life reform) movement around 1900. To him, bringing beauty into his customers' lives through design was equivalent to aesthetic and social progress.
In the course of the exhibition, already familiar works by Hoffmann were complemented by important objects from his 60-year creative work and consequently existing research gaps were closed. In 20 chapters with more than 1,000 exhibits, the show approaches Hoffmann's monumental oeuvre, which covers all aspects of daily life like architecture, interior design, fashion, as well as practical objects.
Originally from Brtnice, Czech Republic, Hoffmann lived to experience five different political periods, from the Habsburg monarchy to the Second Republic. He was co-founder of the Union of Austrian Artists – Secession, the Wiener Werkstätte, the German and Austrian Werkbund and knew how to convey his special taste and an aesthetic identity to his customers as well as generations of students at the Vienna School of Arts and Crafts. His pioneering spirit united an artistically ambitious architectural approach with a product culture shaped by craftsmanship.